I know that there has/had been several people trying to find the Alpaugh Residence in Northport, MI.
The house is very secluded, and relatively hard to find as many local people are not even aware of its existence.
This is the closest of any view you will get by finding it via roadside:
The house itself is rather small, but very distinctly FLW.
Here are several pictures of the exterior: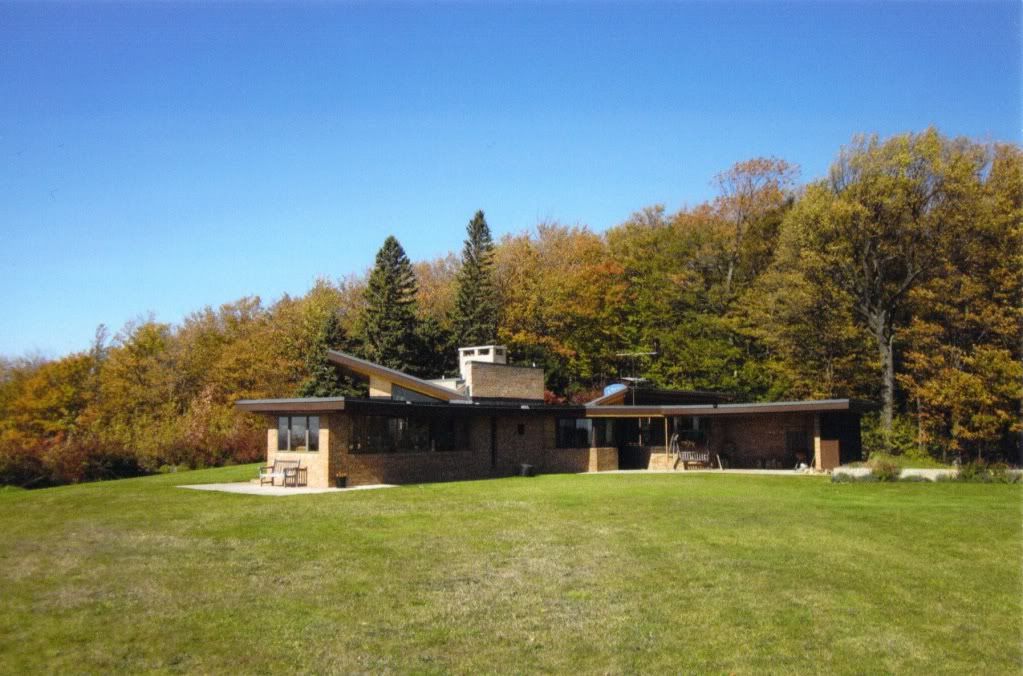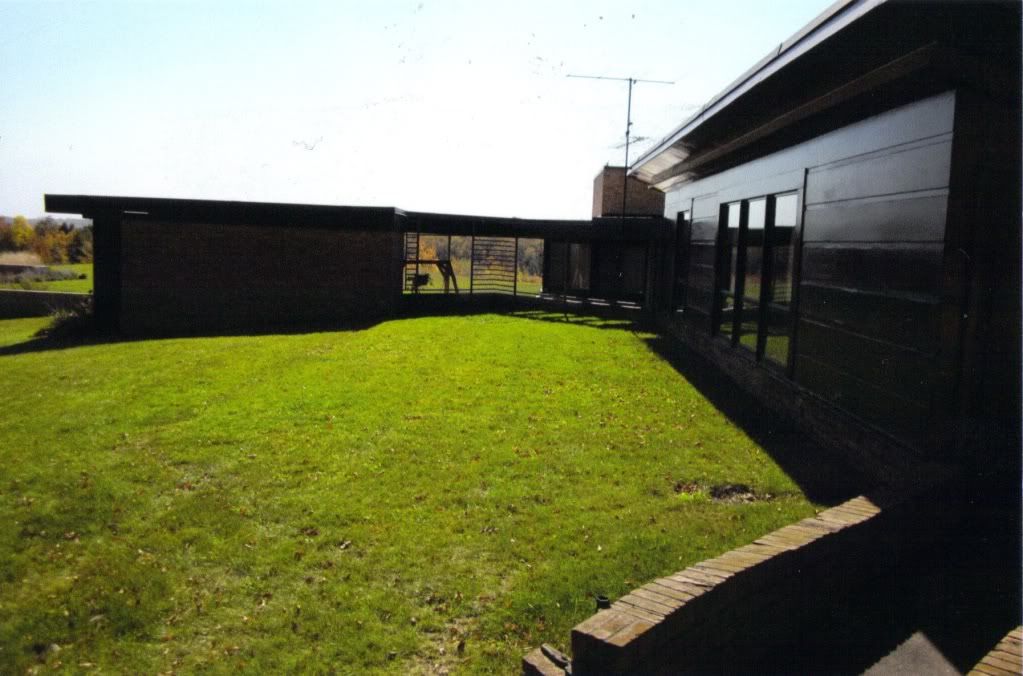 I have many other pictures but all are currently on film, as i only had my 35mm with me. I will be posting more when I have the time on my hands.
I figured I would post pictures of it since there are no others to be found on the web at this time as far as I was able to find.