As requested by Karnut and others, I am posting two current projects, New Faith Baptist Church International and Mumford Hall Renovation and Addition. Both projects will be going out for bids within the next 3 weeks and utilize sustainable design strategies. The Mumford Hall project for the Salvation Army's Officer Cadet College in Chicago is one of two LEED Certified Projects that we are currently doing. Both projects shown here are subtly influenced by FLW, while being appropriate to our time and technology.
Harding Partners is a 10 person architectural firm located in Burnham and Root's 1901 Santa Fe Building in Chicago. Our work has received over 35 design excellence awards. We have invested heavily in developing our expertise in Sustainable Design. Our clients include religious and not-for-profit organizations, government agencies, and private homeowners which are prime candidates for Sustainable Design. Our restoration of FLW's 1901 Davenport House will be the first LEED Certified Restoration of a Frank Lloyd Wright Building.
New Faith Baptist Church International is a new 2,400 seat sanctuary in Matteson, Illinois, a south suburb of Chicago. The project has a construction budget of $27 million. The sanctuary uses state of the audio video technology and is fully equipped for the client's television ministry. The east and northeast facing window wall of the lobby is protected from solar gain by an exterior sunshade that modulates in response to the solar orientation.
Exterior View from the Northeast
Site Plan
Lobby
Sanctuary
The next project is a LEED's Certified Project for the Salvation Army Officer Cadet College here in Chicago. It has two components, Renovation and Addition to the 1969 Mumford Hall, and a new Central Mechanical Plant for the Campus. On the second floor of Mumford Hall existing dormitory rooms were converted into apartments for the students, some of whom are married. The dining hall on the first floor was expanded and reconfigured. Sustainable materials and finishes are used throughout. For the second component we designed a central mechanical plant that will have an energy savings payback of 6.24 years. We also saved the client $1 million on the construction cost of the central plant over what a previous engineering firm recommended. Sustainable design is not only great for our small, precious planet. It also saves the client money.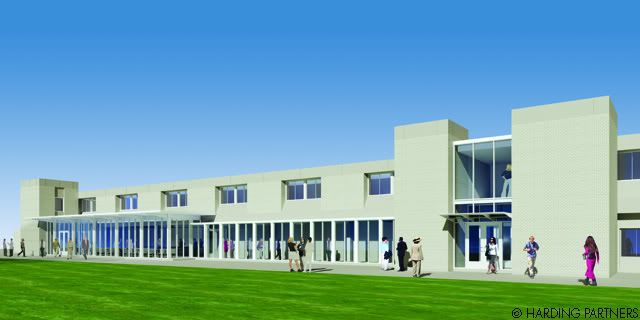 View of Mumford Hall from the Campus Quadrangle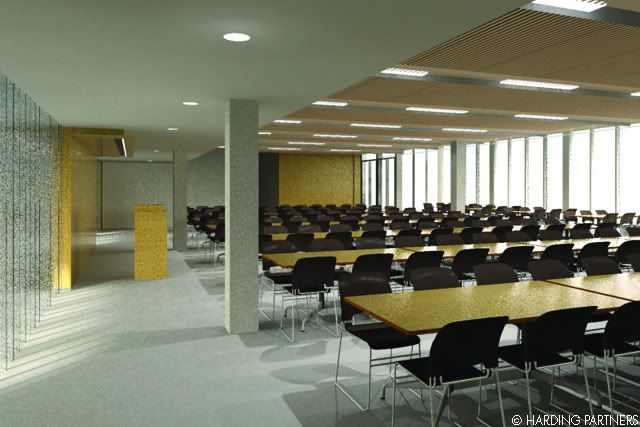 Dining Hall
Dining Hall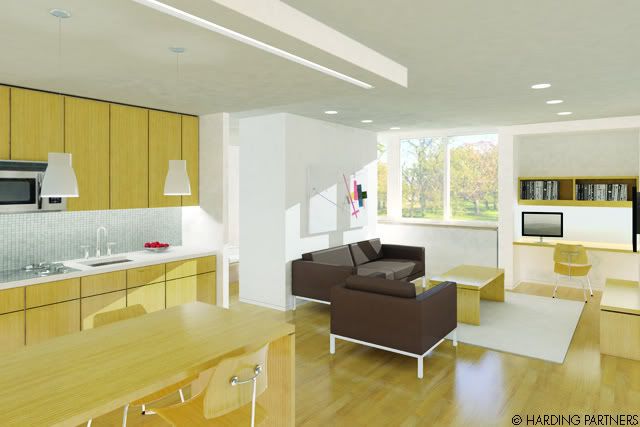 Student Apartment
Apartment Plan